Last Spring our worst catch was 35 Cats and our best catch was very near 100 Cats. These Blue Catfish taste great with beautiful white meat filets and they put up an impressive fight on light tackle spinning set ups. They are non native to the Potomac River and their numbers have skyrocketed, thus the no limit on size or quantity.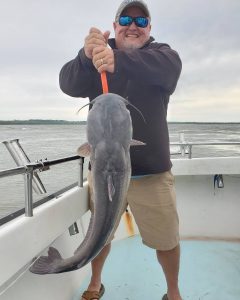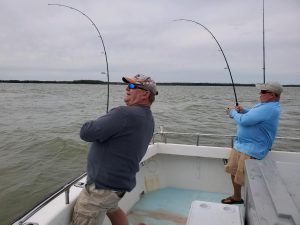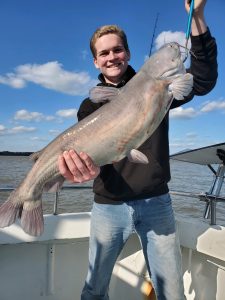 6:30AM & 12:30PM trips daily targeting Blue Catfish on the Potomac River.   
 We will be fishing the 301 Bridge Area of the Potomac River.  These charters will be priced at $630 for the first 6 passengers and $75 for each additional passenger over the first six passengers.  Come join us!
Current Weather Conditions Welcome, MD